AutoPlane Takes Flight!
Introducing AutoPlane - the newest member of Air Hollywood's fleet. AutoPlane is a fully mobile 53-foot long airplane mock-up. With AutoPlane, you are ready to roll in just 2 hours! The AutoPlane features: > 53 feet of modern airplane interior > 40 feet of passenger cabin > First and economy seating options > Fly-away walls and ceiling panels > Front and rear gallery/lavatory scenery > LiteGear tungsten/daylight LED lighting system w/ dmx board > Instantly deployable emergency oxygen masks AutoPlane is available for rent today.
Learn more...


LA>Vegas
This Fall, 20th Century Fox Television and Gary Sanchez Productions brings you LA>Vegas, an ensemble workplace comedy about an airline crew and the eccentric passengers who, every weekend, take the roundtrip flight from Burbank to Las Vegas with one goal in mind – to come back a winner. Created by Lon Zimmet who wrote the pilot and will serve as executive producer with Will Ferrell, Adam McKay, Chris Henchy and Steve Levitan. The pilot was directed by Levitan, co-creator of "Modern Family." Air Hollywood's AutoPlane and Glass Cockpit are prominently featured in the LA>Vegas pilot episode. Click on the image (or link) below to watch the trailer...
OFFICIAL TRAILER
Meet Kenny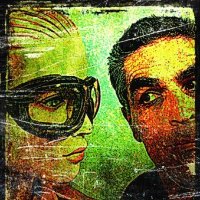 Kenny DeMartines
Studio Manager
---
Kenny joined the Air Hollywood team in July 2016 as the Studio Manager. Prior to Air Hollywood, Kenny was the Trade Show Manager for Dolphin Imaging and previously Studio Manager for Flynt Publications. Kenny is a Los Angeles native and has a Bachelor of Arts from Humboldt State University. Favorite Movie: "Goodfellas" Favorite Song: "Heroes" by David Bowie Favorite Food: "Anything my wife cooks." Favorite Sports Team: The LA Kings
"It's better to have a short pencil than a long memory."