We proudly welcome you onboard the World's Largest Aviation-Themed Film Studio!
Air Hollywood, based in Los Angeles, has faithfully served the motion picture, television and commercial production industry since 1998. In addition to our aviation-themed studios, we provide prop and set dressing rentals, stock footage licensing, furniture design and manufacturing, educational programming, and other motion picture services.
Air Hollywood's motion picture production studio has served hundreds of clients, from big budget feature films to low budget student films and everything in between. We have worked with every major studio and production company in Hollywood as well as productions from New York, Louisiana, Texas, Indiana, Kansas, Colorado, Washington, and Hawaii. We have also provided sets and props to various international locations such as Toronto, Winnipeg, Vancouver, Mexico D.F., and Tokyo. See a portfolio of our work.
Through strategic acquisitions and organic growth, Air Hollywood has acquired a diverse range of capabilities to complement its core motion picture business….. Fast forward… We now offer a diverse range of products and services including stock footage production and licensing (Apex Stock), a retro-airline themed fine-dining event (The Pan Am Experience), a high-end aviation furniture collection (Air Hollywood Designs), a fear of flying program(Fearless Flight), a public service for travelers with special needs (Open Sky for Autism), and an air travel training program for service dogs program (K9 Flight School).
Air Hollywood continues to explore new business opportunities including original entertainment production and distribution, experiential marketing and product activation services, productions rentals, visual effects, and virtual reality specialty content.

For more information about Air Hollywood, please contact us.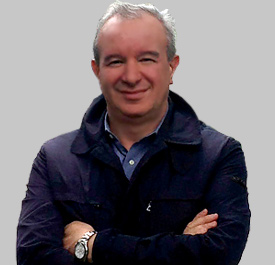 Talaat Captan
Founder & CEO
Talaat Captan is a visionary and seasoned entertainment executive, having spent over 30 years in feature film production & distribution. During production of "Ground Control", Mr. Captan's ABC Movie of the Week in 1998, he faced a myriad of challenges related to airport filming at LAX, which put immense pressure on the film's schedule and budget. It was then that Mr. Captan envisioned a state-of-the-art aviation-themed studio that could provide filmmakers with realistic airplane and airport environments while alleviating the pressure from their bottom line. A year later, Air Hollywood opened its doors and quickly established itself as the premiere destination for its specialty services. Since then, the studio has served hundreds of clients in the motion picture, television, and commercial production industries.
In 2003, Mr. Captan founded Apex Stock, a stock footage licensing agency that offers more than 100,000 film and HD clips on its online licensing platform as well as through major distributors such as Getty Images, Corbis Motion, National Geographic, and T3 Media.
Prior to Air Hollywood and Apex Stock, Mr. Captan founded Green Communications, a privately held Los Angeles based motion picture production and distribution firm. Having started as a foreign sales agency in 1989, Mr. Captan shortly thereafter expanded Green into a full-service production studio, where he developed and produced a slate of his own films. In total, Mr. Captan produced 20 feature-length films from a range of genres including science-fiction, thriller, drama, family and action. Green Communications continues to be an active member of the Independent Film and Television Association (IFTA), and Mr. Captan has served four terms on its Board of Directors.
Robert Shalhoub
Chief Revenue Officer
Rob oversees Air Hollywood's multiple service lines including the Motion Picture Studio Services, Stock Footage Agency, and Educational Programming such as The Pan Am Experience, FearlessFlight, K9 Flight School, and Open Sky for Autism. Rob directs sales, marketing, business development, strategic planning, program management, customer service, and public relations. Prior to joining Air Hollywood in 2002, Rob worked as a brand strategist at Sapient, a technology consultancy and interactive agency. Rob is also an independent screenwriter and producer, and through his production company Trend Media (www.trendmediallc.com) he has several television and digital projects in production with major studios and networks. Rob also co-wrote the epic biographical screenplay "Gibran" about famed artist-poet, Kahlil Gibran, which he is currently developing with an independent studio with an anticipated 2017 theatrical release. Rob has a Bachelor's Degree in International Relations from Tufts University, and he now lives in Los Angeles with his wife and three sons.
Norm Jones
Executive Vice President
Norm Jones is the Executive Vice President of Air Hollywood as well as an Aviation Consultant for the motion picture, television and commercial industries. Mr. Jones is a commercial pilot with American Airlines with over 29 years experience and 16,000 hours of flying time. He has completed USAF pilot training, and served in Vietnam as Forward Air Controller for the 22nd Tactical Air Support Squadron. After the war, he served as a C-9A instructor in Long Beach, California and flew Lockheed C-5A's for the 512th Military Airlift Squadron out of Dover Air Force Base. He has flown commercial aircraft for American Airlines including Boeing 727, Boeing 707, McDonnell Douglas DC-10 and McDonnell Douglas MD-80. Norm Jones has completed special training on Boeing's new 777 aircraft receiving "Captain" certification. Norm Jones is responsible for the technical accuracy of the aviation mock-ups and sets. He also consults with client production companies on all aviation related matters for accuracy in appearance and procedure. He locates aviation materials for Air Hollywood all over the world, and works closely with the Production Designer in finding materials necessary to construct, update and maintain the sets.
Ivan Drehspul
Technical Supervisor
Ivan Drehspul is Air Hollywood's Technical Supervisor. Mr. Drehspul has 10 years of specialized experience in aviation mock-ups, having joined Air Hollywood in 2001 from its chief competitor, Airline Film and Television Promotions. Ivan supervises all film shoots on Air Hollywood's mock-ups and ensures the proper delivery of our services. Ivan is a member of IATSE Local 44.
Josh Powers
Event Coordinator
Josh Powers began at Air Hollywood as an Actor onboard The Pan Am Experience. Soon after realizing he loved business just as much as he loves art, he joined the Air Hollywood team as Event Coordinator. Josh now assists in producing the banquets, galas, fundraisers, private events, and Pan Am Experience's for Air Hollywood. He moved to Los Angeles from Minneapolis, MN the week he turned 18 with nothing but a suitcase and a long list of goals. Josh immediately attended the prestigious American Academy of Dramatic Arts and graduated in 2013. Since then, he has specialized in over 15 dialects/accents, musicianship in 7 instruments, various genres of song, numerous styles and periods of dance, stage combat choreography, and stunt work. Underneath the performer in him also lies a thirst for Producing and Directing. Josh hopes to use his self-motivating, entrepreneurship mindset to thrust himself into even more aspects of the industry still untouched.