By Samantha Schnurr
December 1, 2017
Original Story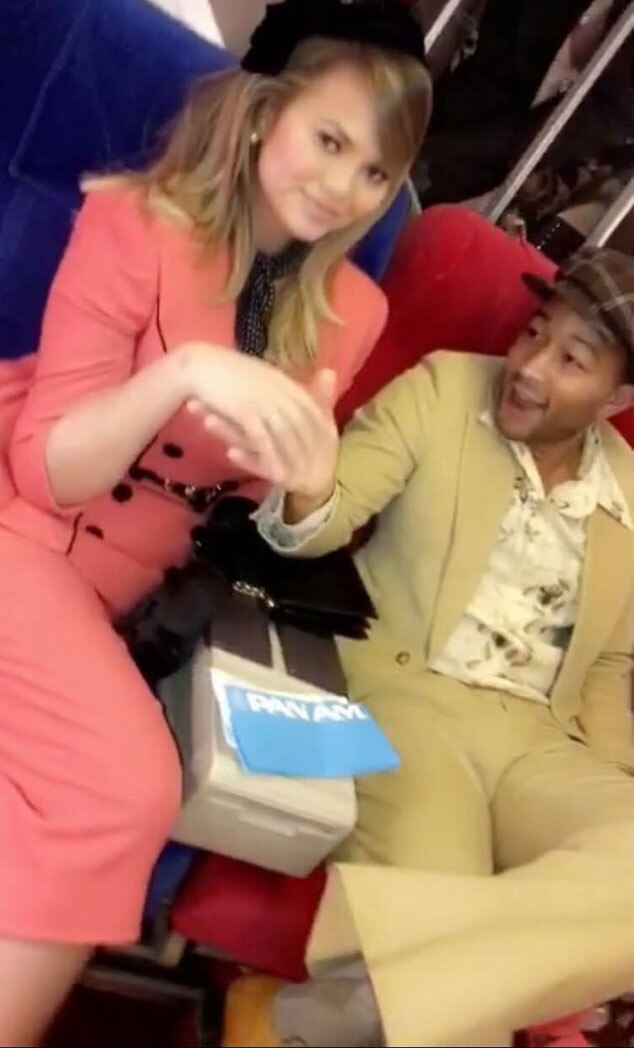 Fasten your seat belts and locate your nearest exit because it's Chrissy Teigen's birthday and it's going to be a fabulously bumpy ride.In honor of the model and expectant mama's 32nd birthday, the star hosted a '60s-themed soirée focused on the former—and often luxurious—air carrier, Pan American World Airways, more commonly known as Pan Am.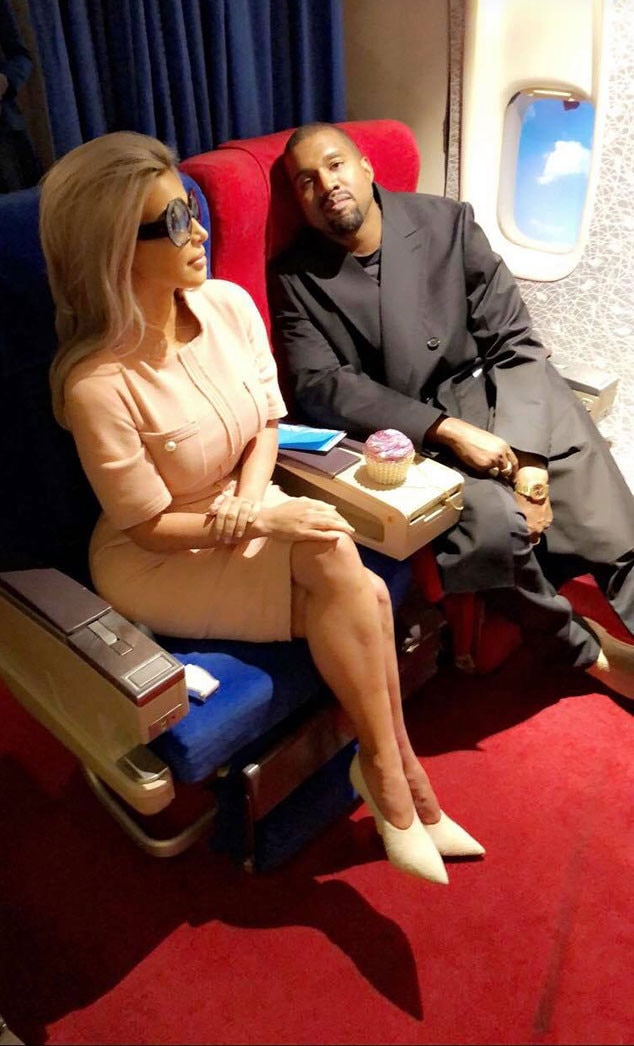 Of course, no detail was left by the wayside as famous guests, among them Kim Kardashian, Kanye West, Kris Jenner and celebrity hairstylist Jen Atkin, arrived in costume to a faux airport with a Pan Am gate, all part of the official Pan Am Experience by Air Hollywood.After collecting their "boarding passes," attendees walked among a sea of flight attendants and pilots as they made their way to the first class cabin.Always one to dress for the occasion, Kardashian sported a vintage Chanel ensemble for the event while Jenner accessorized with a scarf and gloves.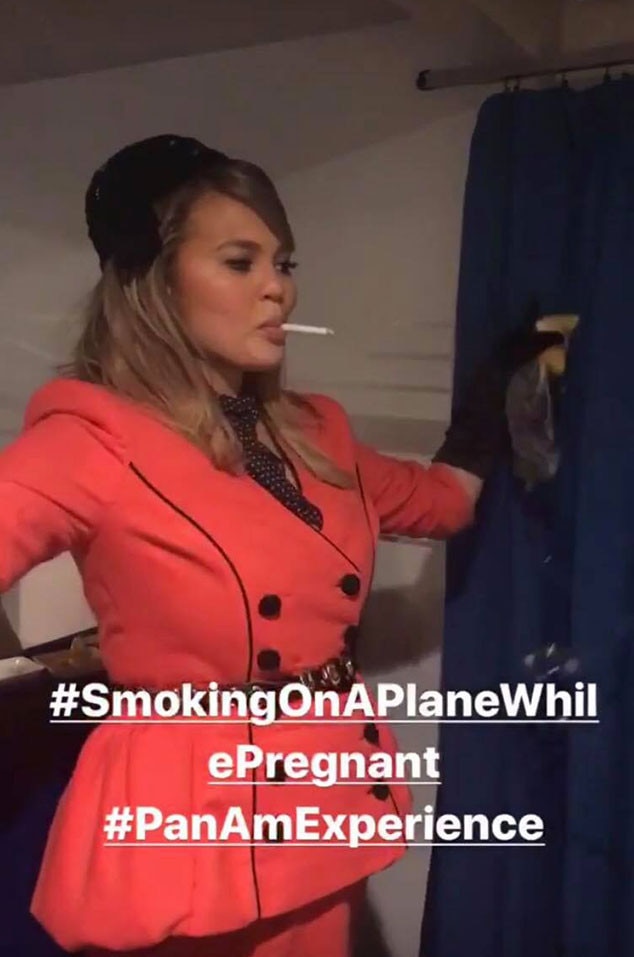 The birthday girl was equally dressed to celebrate as Teigen donned a coral, double-breasted and belted peplum jacket and skirt by Sergio Hudson.
Teigen really got into the theme with help from a black cap, gloves and a fake cigarette.However, the guest of honor was candid about requesting that everyone dress up."I feel like such an a–hole because I made you guys do this," she joked into a mic.

After taking part in the safety presentation—including demonstrating how to put on an oxygen mask—she took a seat to play a round of in-flight bingo. Lucky Kanye was a winner.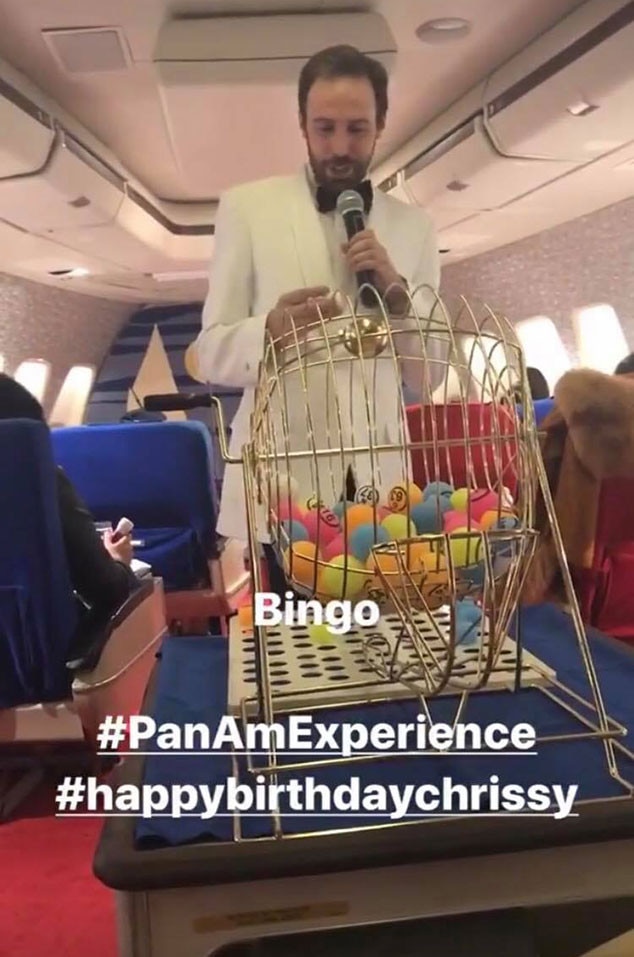 During the trip, the group enjoyed vintage magazines, a pasta dinner, dancing and a serenade from John Legend.The evening wrapped up with a Mario-themed cake and a pitstop at In-N-Out, because, of course.
A party fit for a Pan Am princess, indeed! Happy Birthday, Chrissy!